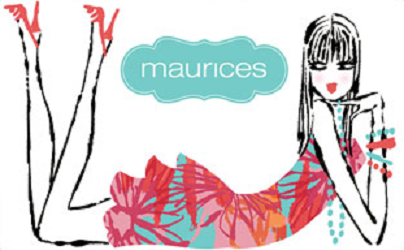 Required Credit Score
Fair (620 - 659)
Pricing and Terms
Rewards Type
Points Rewards
| | |
| --- | --- |
| Purchases Intro APR | N.A |
| Purchases Intro APR Period | N.A |
| Balance Transfers Intro APR | Not Allowed |
| Balance Transfers Intro APR Period | Not Allowed |
| Regular APR | 26.99% |
| Balance Transfer Fee | Not Allowed |
| Foreign Transaction Fee | 3% |
| Annual Fee | Zero |
If you love cute outfits, accessories, and are looking to build your credit than Maurice's Credit Card is the right card for you. Maurice's Credit Card offers exclusive benefits that any savvy shopper can appreciate. Want to hear about the latest products that Maurice's offers? Do you want to be one of the first to hear about Maurices sales and promotions? Maurices Credit Card holders will receive exclusive emails notifying them of all the latest information, so you can be the first to know, and the first to shop. Never again will that cute top that you have been eyeing, but waiting until goes on sale to purchase, be sold out of your size. When you have Maurices Credit card, you will be instantly alerted via email, so you can click, add to cart and to your wardrobe before anyone else snatches it up.
Worried that you might not have a good enough credit score or are you just starting to build your credit? Maurice's credit card is geared toward young trendsetters, and wants you to carry their product in your wallet so worry no more.  In fact, all you need is to be 18 years of age or older, a valid government issued ID and a social security number.
Maurices Credit Card isn't like others that charges an annual fee, just for the privilege of using their card. In fact, it doesn't charge an annual fee at all, so you can hold onto it as long as you like. It is the perfect card for those who want to build their credit, and get benefits for purchasing the latest styles at Maurices.
Don't think that you will be able to make it to the store in order to pay your bill on time? Well put your mind at ease because Maurices Credit Card has a secure bill pay feature that allows you to make your payments online so you don't have to worry about late fees or missed payments. Are you a rolling stone who hasn't yet settled? You can change your information easily online so you don't have to worry about your bill being sent to the wrong address. Think you might need a little more credit in order to make a big purchase that you have had your eye on? Great news, Maurices Credit Card allows you to easily request a credit increase. It also allows you to get a credit card for an authorized user at no extra charge. This is the perfect card for younger credit card holders who are just starting to build their credit.